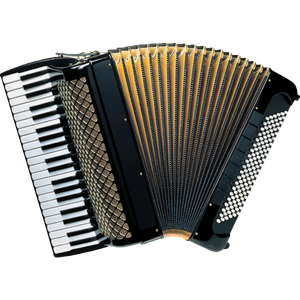 Kolo Medley 1.0 Ekstra
This is an original kolo made up of 4 separate pieces. 
The first introductory "symphonic" part, is an original written by me - part of an unpublished work I called "Mini Serbian Symphony". I used the section called "Dan – Jos bi Spavao" (daytime but I still would sleep more) as a nice intro to this kolo medley. 
Then we move into the namesake of this medley – "Kolo 1.0". This is a kolo LIKA Orchestra picked up somewhere in the 1970's and never knew it's name – so we called it simply "1.0". It's a kolo that has withstood the test of time and is still in the LIKA repertoire. 
The next kolo is another one we picked up from the 1970's from the "Balkan Serenaders" – again we never caught the name of this kolo so we shortened it down to "BS Kolo" as a tribute to the band we picked it up from. 
The next "kolo" is "Ko To Tamo Peva" (not really a kolo but it's in 4/4 time so it fits perfectly). This is another LIKA kolo that makes references to other songs that LIKA also performs (Moj Milane, Oj Moravo, Ide Mile lajkovackom prugom and Ej, cija frula). It's written by Nikola Urosevic Gedza. 
Finally, the last "kolo" is called Ljubenica (lyrics by M. Tucaković, music by: Aleksandar Radulovic) and made popular by Džej Ramadanovski in 1991)…just a fun song about how to "woo" a woman Serbian style. 
All of the major kolos that I have released to date (Čiken, Boomerang, and this medley) have 3 additional elements which are all important to me in their own way: 1) a nod to Star Trek; 2) a nod to The 3 Stooges; and 3) a nod to my favourite rock band RUSH. Some of these references are obvious – the RUSH ones more obscure and require knowledge of their work to be able to find the references…can you find the RUSH reference in this kolo? 
Hope you enjoy this kolo and its accompanying video as it was fun to put together.